JOSÉ IGNACIO VALENZUELA
"Legendary writer behind Netflix's global hit "Who Killed Sara?"
and classics such as "La Casa de al Lado" and "Santa Diabla"
–Variety
Legendario escritor detrás del éxito mundial de Netflix "¿Quién mató a Sara?"
y clásicos como "La Casa de al Lado" y "Santa Diabla"
–Variety
Selected by About.com, from the New York Times, as one of the 10 best Latin American young writers.
Won the First Price in the Prestigious Premio Campoy-Ada Awarded by the North American Academy of the Spanish Language.
Winner as Best Showrunner at the 2021 Produ Awards.
One of the 50 most influential leaders in Ibero-American fiction according to Todo TV News.
Seleccionado por About.com, del New York Time, como uno de los 10 mejores escritores jóvenes Latinoamericanos.
Ganador del primer lugar en la categoría Biografía infantil del premio Campoy-Ada de la Academia Norteamericana de la lengua española.
Ganador como Mejor Showrunner en los Premios Produ 2021.
Uno de los 50 líderes más influyentes de la ficción iberoamericana según Todo TV News.
---
---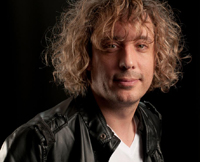 Jose Ignacio Valenzuela made history in his native country, Chile, at 20 years old, when he wrote his first Telenovela called Amor a domicilio. After that, he began an international career, writing about 20 successful telenovelas for Chile, Mexico, Puerto Rico and the United States. Amores, a TV series he created and wrote in 2004, was nominated for an EMMY Award (Sun coast chapter). His telenovelas La casa de al lado (nominated for the Banff World Media Rockies Awards for best Telenovela of the year, and winner of Best novela of the Year in the Miami Life Awards 2012) and Santa Diabla, both produced by Telemundo US, have been seen in prime time around the world beating audience records. As a writer of literature, he has developed a vast and important career in Latin America. He has published more than fifteen books for adults, teens and children, and many of them have become best sellers in different countries. This is the case of Trilogía del Malamor, which is considered the first fantasy trilogy Latin American Spanish. The success of this story called the attention of the film industry and sold the movie rights for the realization of three films. Another of his books that has been hugely successful, entitled La Mujer Infinita also sold its rights for a future film. The year 2012, the magazine of the New York Times About.com selected him as one of the 10 best American writers under 40 years old. Jose Ignacio Valenzuela is also the writer of five films: Miente was selected as the official representative of Puerto Rico in the 2009 Oscars; Manuela y Manuel, was selected by the AFI Festival in Los Angeles and Corazón de Melón was a smash hit in Mexico in 2002, the year of its release. With the screenplay for La sangre iluminada, co-written with Mexican director Ivan Avila, Jose Ignacio won the support of the 2003 Sundance Institute. He is also a prolific playwright. His plays Reunión de fantasmas, Manuela y Manuel esperan por él, Instruciones para una bofetada, En la playa, Número 6 achieved success in different stages around the world. The hit comedy El gran día de la madre, co-written with Julian Quintanilla, had a long season in Chile in 2012 and Spain in 2014.

José Ignacio Valenzuela hizo historia en su país natal, Chile, cuando con apenas 20 años escribió su primera telenovela, llamada Amor a domicilio. Luego de eso, comenzó una carrera internacional, escribiendo alrededor de 20 exitosas telenovelas para Chile, México, Puerto Rico y Estados Unidos. Como escritor de literatura, ha desarrollado una vasta e importante carrera en Latinoamérica. Ha publicado más de quince libros para adultos, jóvenes y niños, y muchos de ellos se han convertido en best sellers en diferentes países. Es el caso de la Trilogía del Malamor, que está considerada la primera Trilogía de fantasía de América Latina en español. El éxito de dicha historia atrajo la atención del mundo del cine y ya cedió los derechos cinematográficos para la realización de tres películas. Otro libro de su autoría que ha tenido un enorme éxito es La Mujer Infinita, del cual también cedió los derechos para una futura película. El año 2012, la revista About.com del New York Times lo seleccionó como uno de los 10 mejores escritores latinoamericanos menores de 40 años. En relación al cine, José Ignacio Valenzuela es escritor de cinco películas: Miente fue seleccionada como representante oficial de Puerto Rico en los premios Oscar del año 2009; Manuela y Manuel, fue seleccionada por el AFI Festival, en Los Ángeles, y Corazón de Melón batió records de audiencia en México en 2002, el año de su estreno. Con el guión de "La sangre Iluminada", coescrito junto al director Iván Ávila, José Ignacio ganó el apoyo del Sundance Institute el año 2003. También se ha destacado como un prolífico autor de teatro. A sus obras estrenadas, tituladas Reunión de fantasmas, Manuela y Manuel esperan por él, Instrucciones para una bofetada, En la playa, Número 6 y Para que nunca amanezca, se suma el estreno de la exitosa comedia El día de la Madre, coescrita junto a Julián Quintanilla, que tuvo una larga temporada en Chile el año 2012 y en España el 2014.

---
---