Conoce a Mario Moreno "Cantinflas"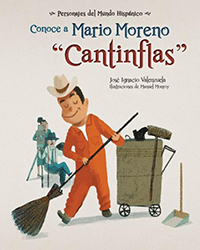 CONOCE A MARIO MORENO "CANTINFLAS"
Mario Moreno, best known by the name of his most famous character, Cantinflas, was a Mexican comedian so immensely popular and beloved throughout the Spanish-speaking world that he is considered the Mexican Chaplin. As a young man Mario Moreno worked in various trades, some of them dangerous and others boring, until he discovered that his calling was to make people laugh.
Won the First Price in the Prestigious Premio Campoy-Ada Awarded by the North American Academy of the Spanish Language.
Conoce a Mario Moreno "Cantinflas"
Vista Higher Learning
USA
2021
---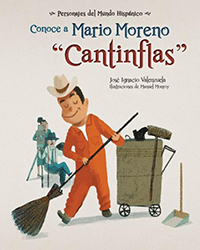 CONOCE A MARIO MORENO "CANTINFLAS"
Mario Moreno, mejor conocido por el nombre de su personaje más famoso, Cantinflas, fue un comediante mexicano tan inmensamente popular y querido en todo el mundo de habla hispana que se le considera el Chaplin mexicano. De joven, Mario Moreno se desempeñó en varios oficios, algunos peligrosos y otros aburridos, hasta que descubrió que su vocación era hacer reír a la gente.
Ganador del primer lugar en la categoría Biografía infantil del premio Campoy-Ada de la Academia Norteamericana de la lengua española
Conoce a Mario Moreno "Cantinflas"
Vista Higher Learning
EEUU
2021