El gran día de la madre
2018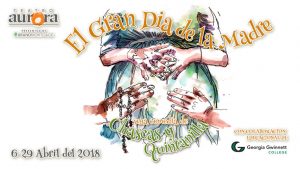 Great Mother's Day
A comedy of false mothers, spurious daughters… and a funeral
Violeta, her daughter Cotillón, and granddaughter Prudencia, all keepers of dark secrets, have a great Mother's Day reckoning, in a family mausoleum, in this rollicking comedy from Spain. As a result, these women of three different generations are going to celebrate this explosive holiday with love, tears and most importantly a big dose of laughter.
CREW:
Authors: Jose Ignacio Valenzuela and Julian Quintanilla
Director: Daniel Jáquez
Production: Anthony Rodriguez
CAST:
Irma Cristancho
Joselin Reyes
Limara Meneses Jimenez
USA
2018
---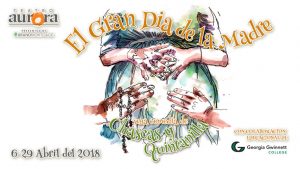 El gran día de la madre
Una comedia de madres ajenas, hijas postizas y un funeral
Durante el día de la madre, en un mausoleo familiar perdido en un pueblo de España, una abuela, una madre y una nieta, descubren que no son ni abuela, ni hija ni nieta. A partir de ese momento, esas tres mujeres van a celebrar con una infinita dosis de humor, carcajadas y dolor un explosivo día de la madre que nunca podrán olvidar.
EQUIPO REALIZADOR:
Autores: José Ignacio Valenzuela y Julián Quintanilla
Director: Daniel Jáquez
Producción: Anthony Rodriguez
REPARTO:
Irma Cristancho
Joselin Reyes
Limara Meneses Jimenez
EEUU
2018