La Iaia no hi toca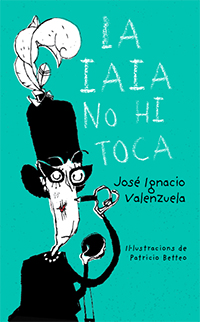 I know my Granny is mad. Mad and also responsible for everything. Yes, for everything that ever happens. There's always someone who takes responsibility of what you like, or what you don't like. Because of her Darth Vader hairdo, her obsession of winning a poetry contest and the pleasure she gets reading aloud her own verses in front of my School Bus, I'm getting a little mad too.
My dads have a new job, and I have no other option but staying with my Granny every afternoon after School. I don't like the idea. But I think she's planning something fun… and I don't want to miss it…!
La Iaia no hi toca (Mi abuela, la loca)
Translated by: Tina Vallès
Bira Biro
Spain
2016
---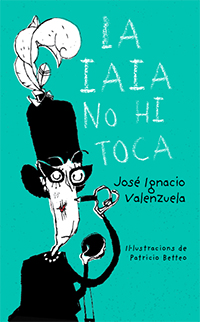 Yo sólo sé que mi abuela está loca. Ah, y que tiene la culpa de todo. Sí, ¡de todo! Siempre hay alguien culpable de que a uno le guste eso que tanto le gusta, o de que no le guste eso que nunca le ha gustado. El caso es que entre su peinado de Darth Vader, su obsesión de ganarse trofeos por los poemas que escribe y esa manía burlona de recitar versos a todo pulmón cuando bajo del autobús escolar, entre risotadas y con cara de trágame tierra (y todo para obligarme a entrar rápido a su casa), yo me estoy volviendo loco también.
Mis papás tienen un nuevo trabajo, y no tengo otra opción que quedarme por las tardes en casa de Petunia, mi abuela. Pero sospecho que algo se trae entre manos, y no me lo puedo perder…
La Iaia no hi toca (Mi abuela, la loca)
Translated by: Tina Vallès
Bira Biro
España
2016