El caso del Cerro Panteón
2014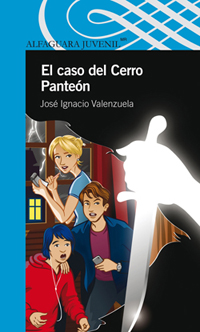 In this new adventure, Pablo and Felipe arrive to the port of Valparaiso, Chile, willing to spend a quiet holiday. Soon, a heinous crime was committed in the house next door to the small hotel where they are staying. The suspects are many, and the victim seemed to have too many enemies. Will they be able to discover the truth before it's too late?
El caso del Cerro Panteón
Alfaguara
Mexico / Chile
2014
---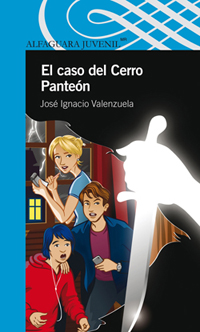 En esta nueva aventura, Pablo y Felipe llegan hasta el puerto de Valparaíso, en Chile, dispuestos a pasar unas apacibles vacaciones. Al poco tiempo, un horrendo crimen se comete en la casa vecina al pequeño hotel donde están alojando. Los sospechosos son muchos, y la víctima parecía tener demasiados enemigos. ¿Serán capaces de descubrir la verdad antes de que sea demasiado tarde?
El caso del Cerro Panteón
Alfaguara
Mexico / Chile
2014